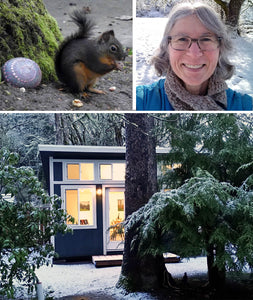 Laura Milnor Iverson - Oregon Artist
Thank you for visiting me. Click Paintings to see my latest work.
From my Pacific Northwest studio among the white oak trees, I weave colors into magical landscapes, expressing the soul of Nature. I have been painting most of my life. Much of my inspiration comes from the beautiful natural landscape…the woods, the ocean, the rolling hills, native wildflowers and wildlife.
All products ship from my home in Corvallis, Oregon.